Title: The Best of Us
Author: Sarah Pekkanen
Expected Publication Date: April 9, 2013
Synopsis:
Following a once-in-a-lifetime invitation, a group of old college friends leap at the chance to bring their husbands for a week's vacation at a private villa in Jamaica to celebrate a former classmates' thirty-fifth birthday.
All four women are desperate for a break and this seems like a perfect opportunity. Tina is drowning under the demands of mothering four young children. Allie needs to escape from the shattering news about an illness that runs in her family. Savannah is carrying the secret of her husband's infidelity. And, finally, there's Pauline, who spares no expense to throw her husband an unforgettable birthday celebration, hoping it will gloss over the cracks that have already formed in their new marriage.
The week begins idyllically, filled with languorous days and late nights of drinking and laughter. But as a hurricane approaches the island, turmoil builds, forcing each woman to re-evaluate everything she's known about the others—and herself.
~My Thoughts~
Have I ever told you about my love for Sarah Pekkanen? No? Well, let me fill you in then. I love her. Yup, I do. A few years ago I came across her first book, The Opposite of Me. I wasn't really into women's fiction or "Chick Lit" at the time, I had just learned of the genre after being a strict true crime reader. I had read only a few other chick lit books when I saw the cover for The Opposite of Me. It immediately grabbed my attention. I rushed out and bought it and it absolutely blew me away. It was, and still is, one of my favorite books.
Then Sarah released Skipping A Beat. Wow. Whenever someone asks me to recommend them a book, this is what I always say. This book is incredible. I loved it even more than Opposite and I didn't even think that was possible. Since then, Sarah has released another novel and several short stories, all of which I inhaled as soon as possible.
The Best of Us, her newest release, is another home run. Told in alternating chapters between the four women, this book captures just what it means to second guess everything you are or have. I have to say that I connected with Tina the most. She is a stay at home mom of four kids with a husband who works many, many hours. Up until just recently, my husband was working two full time jobs and was rarely home, leaving me pretty much as a single mom during the week. Tina is tired, frustrated and feeling like she might break at any minute. Honestly, who wouldn't feel the same in this situation?
Even though my situation was the most similar to Tina's, I still connected with the other characters too. Allie just learned that her birth father may have a terrible disease and she is scared to death that she may have inherited it too. Savannah's husband has cheated on her and left, and Pauline has some family issues that she has been keeping from her husband. Each of these situations are a common part of life and it isn't hard to place yourself in their positions.
Another thing I loved about this book and Sarah's books in general, is the writing. She has an amazing talent and knows how to tell a story. There were plot twists and intense situations that kept me turning the pages long after I should have gone to bed. The characters all had their own voices and endearing qualities even when they aren't making the best decisions. They are human.
Overall, I can't recommend this book enough. Actually, what I think I'm really saying here is that you should rush out and get your hands on all of Sarah's books, as well as her short stories. You can't go wrong, I promise.
For more about Sarah Pekkanen and The Best of Us, visit her website here.
~Purchase~
Amazon
B&N
The Book Depository
Don't forget to check out Sarah's other books!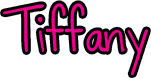 *I received this book for free in exchange of my honest review. This did not influence my opinion in any way and all views and opinions expressed are 100% my own.