Title: The Boo Hag
Author: David Morgan
Publication Date: March 28, 2012
From Goodreads:
Lenny Petrakas is worried about her skin. Not the way you're thinking. Not like that at all. While most people spend time concerned about dirt and elasticity, temperature and moisture, Lenny has a more pressing problem. Something is after her. Something evil that won't stop until it has peeled every last inch of skin from the teen's body. And then, it may end her misery quickly, or it may dump her body in the woods. Let infection and dehydration run its course.
Lenny is just your normal sixteen-year-old girl. Was. Was just your normal sixteen-year-old girl. Quiet and polite. Petite. Introspective, but not to the point of isolation. Loyal? Fiercely so. Outstanding? Noteworthy? Different? No, no, and no. Or so she thought. What started as an eerie feeling, a certainty that someone had been in her room while she slept, has spiraled into something far worse. Something was in her room. Something that finds her highly different, extremely noteworthy, and intensely outstanding.
Game over? Wrong. Lenny's a fighter, and she isn't about to lie down and take what's coming to her. Enlisting the help of her best friend, a not-so-secret admirer, the hottest guy in school, one odious cheerleader, and a paranormalist teacher, Lenny is facing her fears head on, in a battle she knows can only end in death.
My Thoughts:
If you are in the mood for a creepy read, this one's for you! I admit that I am not a big fan of paranormal and I am very picky when it comes to the books I choose. However, when David Morgan contacted me about a possible review for his book, The Boo Hag, I read the synopsis and immediately knew I wanted to read it. Actually, I knew I wanted to read it as soon as I saw the cover. Those big, creepy red eyes over the sleeping girl raised the hair on my arms. I am so happy to say that The Boo Hag did not disappoint!
The main character, Lenny, is not your typical teenager. She takes good care of herself, studies hard and even has a mild case of OCD when it comes to cleanliness. Because of this, her best friend, Anna, believes her when says that there's a monster stalking her. The two then set out to find out who, or what, has been stalking Lenny and to try and stop it. The dynamic between Lenny and Anna was jealousy inducing. They have a tight bond and their constant banter and bickering was so much fun to read. Anna, who is smart, witty and obsessed with a certain oblivious football player was possibly my favorite character. Even in the face of death, this girl was still going to look her best and be her flirtiest just in case her crush happens to notice.
Aside from Lenny and Anna, there are a few other key characters. Brian, Anna's love interest, seemed to be a genuinely nice kid, although he came off as somewhat confused and a little irritating at times. Then again, what teenage boy isn't? Katie, Brian's crush and Lenny and Anna's least liked peer, was true to form: snotty, mouthy and just downright mean. Throw all these characters together, along with a few more, and you have quite the adventure.
Other than the characters, Morgan does an excellent job setting up the scenery and his writing is solid. It isn't bogged down with unnecessary information or descriptions and flows wonderfully. I read this book in two sittings, although I know that if I didn't have to be up early the next day I would have kept on reading straight through the night. It was that good!
The only issue I had with The Boo Hag was the ending. While most of the story is resolved, we are still left with some unanswered questions. I wasn't aware that this was the beginning of a series, so when the book stopped, I thought something happened with my download. Alas, it was just the mighty cliffhanger! Once I knew this, the ending made complete sense.
I am so anxious to continue Lenny's story and get the answers to all the questions I have. But for now, I will have to wait. However, author David Morgan has been kind enough to join us and answer a few questions!
Q: Can you tell us a little more about yourself and when you realized you wanted to write?
I'm a super-fast talker, and I mumble. So, about half the people I come in contact with are convinced I'm speaking in a different language, and the other half only understand half of what I say. It turns out writing is good for me. I have fun doing it, and people don't have to try to decipher my words; they can just read them! I didn't realize until college that writing was something I wanted to do. I really like to entertain people, but I'm nervous in front of big groups, and, like I said, I have that whole problem with getting people to understand what I'm saying. I guess I could have been a dance. That wouldn't be pretty. But, like I was saying, in college I took some creative writing classes, and I had a great time creating crazy stories, and people really responded positively. I knew then that this was something I could do and be happy with.
Q: How did you come up with the idea for The Boo Hag? Is she something you thought of on
your own or is she an urban legend?
I cannot take full credit for the boo hag. It would be great, but lying is bad, right? I found the boo hag on Wikipedia. Does it get any more boring than that? I don't think so. But I had the idea in place for Lenny and her friends. I even had a final villain in place, but I needed a fun baddie to kick things off. When my internet searching turned up the boo hag, it was love at first sight. In a literary way. I'm not actually into skinless women. And I'm married.
Q: Do you put your own (or friends/family) personality into your characters?
Definitely. I can't point to specific characters and say Lenny is this person that I know, and Anna is that one or anything like that. But I pick and choose the good and bad of myself and people around me to make characters that I really love and hope others will too. And it doesn't just stop at personality. I add other things from my life in too. Lenny's dad owns a pizza place, because I worked as pizza delivery guy in college. Brian spends summers in Montana where his dad grew up, as did I. My wife and I worked at the fast food restaurant where Anna works, just with a different name. I love adding little pieces of my life into my stories.
Q: Does the idea you start with as inspiration for your writing ever turn into something else entirely when you are finished?
Always. Nothing ever turns out exactly as I planned. It's usually not even close. For instance, in The Boo Hag, Lenny was in the plan, and Brian was there too, but there was never going to be an Anna. When I wrote Anna into the second chapter of the book, that was supposed to be one of very few appearances by her character. But I loved her instantly, and now she's an integral part of the story. I'm sure there are great, great writers who stick pretty closely to an outline. I can't. I get too bored that way. And as odd as it sounds, my characters surprise me sometimes and forces changes on me whether I like it or not.
Q: What was the book that most influenced your life - and why?
I have thought long and hard about this. This answer may sound strange, but I have a good reason behind it. My book is Jurassic Park. I love the book so much, it's actually being shipped to my house right now, so that I can read it for the third or fourth time. And I am not one to read books multiple times. I read it for the first time in seventh grade. It was right about when the movie came out, and I wanted to be ready for it. Now understand, I loved the movie. I saw it in the theater three or four times. But the book was so much better. It honestly blew a movie I loved right out of the water. I was a fan of the books before that, but once I read Jurassic Park, there was no question: books were the best things out there.
Q: If you could write a book from another author's series, which would it be?
Whoa, this is a tough one. I don't know that I could ever do it justice, but it would be fun to write a book from The Hunger Games series. I don't know what would happen or where it would fit in to Suzanne Collins's trilogy, but Katniss and her clan have an awesome story. And Collins wrote them into such a cool world. That would be fun.
I really can't thank David enough for the opportunity to read and review The Boo Hag and for taking the time to answer my questions. I'm still finding myself looking over my shoulder and abruptly rolling over at night just to make sure I don't have a boo hag floating around my bedroom. The best kinds of books are the ones that stick with you way after you're done reading them. You don't want to miss this one, trust me!
Right now, you can download The Boo Hag for only $2.99 from
Amazon
and
B&N
! It's so worth it!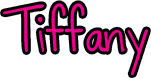 *I received a free digital copy of this book in exchange for my honest review. This did not influence my opinion in any way and all views and opinions expressed are 100% my own.