Title: Drowned Sorrow
Author: Vanessa Morgan
Publication Date: December 2, 2008
From Goodreads:
Megan Blackwood has just lost her only son in a terrible accident. Now she has come to Moonlight Creek with her teenage daughter Jenna, hoping a change of scenery might help to put her life and that of her daughter back together. But something odd is going on in Moonlight Creek. When rain falls over the village, its inhabitants commit grisly murders, leaving the place deserted with the first rays of sunshine. Beneath the lake's surface, an eerie presence watches ... and waits .... Waits to reveal a tragic past drowned in mystery and fear. One that doesn't bode well for visitors. By the time Megan realizes that her life, as well as that of her daughter, is in danger, it may be too late to escape.
My Thoughts:
The Characters:
While we do hear from several different characters, the main focus is Megan. Megan is a wife and mother, but she is also a workaholic. Because of this, her family life is shattered and she is forced to reevaluate her life and priorities. I admit that I really didn't care for Megan at first. She was obsessed with work and cared little for her children. Thankfully, as the story went on, Megan really started to become more "human" and started portraying the right emotions towards her daughter, Jenna. Jenna is the typical teenager and I found her story convincing. Even though she loved her mother deeply and tried her hardest to keep her happy, Jenna still wanted to have her own life and I could definitely relate to her.
As for the other characters, I really would have liked to have known more about their stories, especially Giselle's, the single mother of a teenage son who's desperate to get out of town. How did they all come to Moonlight Creek? Even though I'd like to have known more, I still enjoyed all of the characters (even the not-so-nice ones).
The Setting:
Morgan did an excellent job setting the scene for this book. Complete with deserted streets and small, worn down buildings, Moonlight Creek came off as pretty damn spooky. All the buildings are old and they all seem to leak and smell. Nobody is ever around, unless it rains, and the residents are just plain creepy. I could totally picture walking through this town in my head, not that I'd ever want to spend more than an hour in a place like this!
The Storyline:
I know I've already said it, but I'll say it again: creepy! That's the best way to describe this story. The idea is very original, I haven't read anything like it before. Not only was this a thriller, but there was something deeper going on to give the story some real depth. The characters were faced with not only hardships physically, but each one was struggling emotionally as well. Like I said before, the only thing missing was more back story. We aren't really told how the town got this way, and I really was curious to find that out.
The Writing:
My only issue with the writing in this book was that sometimes the characters spoke in ways which didn't seem appropriate. I don't mean bad language or anything in that area. This story takes place in the United States but sometimes the characters would phrase things more in a way someone from London would. Was this a huge issue? No, just something I noticed a few times that stuck out. Aside from this, I found Morgan's writing to be evenly paced, straight-forward and clever. She really sets us up for some shockers here and brilliantly so. Even though Drowned Sorrow is a rather short book at only about 150 pages, you still get quite the ride. Everything fits into place perfectly and there aren't any "wait a minute, but then how does..." moments. You know the type I mean.
Overall, Drowned Sorrow is a spooky, yet emotionally charged, story all wrapped up into one little bundle. I truly enjoyed it. So much so that I read it all in one sitting! It kind of reminded me of a Stephen King (one of my faves) story that I read years ago about tourists who go to a small town on vacation only to be trapped when it starts raining frogs. Of course, these stories are completely different but the writing is similar. I definitely recommend you give Drowned Sorrow a read!
And guess what? Today is your lucky day because Vanessa Morgan has generously offered one of my readers the chance to read it for themselves! One lucky winner will receive their own download of Drowned Sorrow, and since this is an ebook, it's open internationally! So go ahead and enter below, good luck!
a Rafflecopter giveaway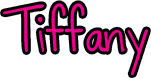 *I received this ebook for free in exchange of my honest review. This did not influence my opinion in any way and all views and opinions expressed are 100% my own.