Title: The Bungalow
Author: Sarah Jio
Publication Date: December 27, 2011
From Goodreads:
In the summer of 1942, twenty-one-year-old Anne Calloway, newly engaged, sets off to serve in the Army Nurse Corps on the Pacific island of Bora-Bora. More exhilarated by the adventure of a lifetime than she ever was by her predictable fiancé, she is drawn to a mysterious soldier named Westry, and their friendship soon blossoms into hues as deep as the hibiscus flowers native to the island. Under the thatched roof of an abandoned beach bungalow, the two share a private world-until they witness a gruesome crime, Westry is suddenly redeployed, and the idyll vanishes into the winds of war.
A timeless story of enduring passion,
The Bungalow
chronicles Anne's determination to discover the truth about the twin losses-of life, and of love-that have haunted her for seventy years.
My Thoughts:
I'll just come right out and say it: this book was
incredible
. I actually downloaded it from NetGalley about a month ago intent on reading it right away. But for whatever reason it kept getting pushed back until last week I saw it only had a few days left before it expired. So I finally sat down to read it. Then I didn't want to get up. I was immediately sucked in by Anne and her story and I hated when I had to stop reading for the night. I picked it back up the next day and didn't put it down again until it was finished.
I read Jio's debut novel, The Violets of March, when it was first released and enjoyed it but I wasn't as drawn to it as this story. The Bungalow has everything you could ever need: betrayal, romance, murder, intrigue and exceptional writing. It's the story of Anne Calloway, who in 1942 casts her wedding aside and decides to travel to Bora-Bora with her best friend Kitty to work as nurses in the war. Kitty is that friend that we all love and hate. Outgoing, beautiful and a little too adventurous. Things seem to come easy for her and Anne notices right away that Kitty is certainly taking advantage of the attention the officers are giving her. But what starts out as innocent fun eventually turns into something far deeper than Anne could have expected. A murder and a new love take form and changes Anne and Kitty's lives completely.
I will admit that I am a sucker for a good romance and The Bungalow did not disappoint. Westry was funny and handsome, and I couldn't get enough interaction between him and Anne. Their banter kept me laughing and you could almost feel the sexual tension radiating off the pages at the same time. You are desperate for things to work out between them, and even when things take an ugly turn you want nothing more than to shout into this book and tell them not to give up.
Aside from Anne and Westry's story, there is quite a bit else going on. Other romances are taking form and not always for the better. There's a mystery forming and when things started to go sour I found myself thinking I knew how it would turn out. But I didn't, and I
LOVE
when that happens.
The story is told from Anne's perspective as she tells her granddaughter what happened all those years ago and the book reads just the same, like you are sitting in a room listening to someone tell you about their life. Even though it isn't a short book, it breezes through with ease and makes you want more. Jio definitely knows how to tell one hell of a story!
Not only was the story exceptional, but so was the feeling it left me with. I read the last paragraph and I could feel all of the tension just release. I let out a huge sigh and felt it all go. Then I went back and read the last page again. And again. Isn't that one of the best feelings when you have been so immersed in something and then when it finally ends you can just release a huge breath of satisfaction? That's how I was left feeling.
I think it's pretty safe to say that I absolutely, positively
LOVED
this book. Since I haven't been reading much of anything except for YA lately, it was so refreshing to pick this book up and be so blown away. It really made me remember why I started reading Chick Lit to begin with. I really need to get back into it.
Even if this isn't your typical choice of genre, please give The Bungalow a read. You can't go wrong with this book, it's amazing!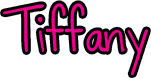 *I received a free digital copy of this book in exchange of my honest review. This did not influence my opinion in any way and all opinions and views expressed are 100% my own.