Title: Cycles
Author: Lois D. Brown
Publication Date: December 15, 2011
From Goodreads:
She remembers things that never happened.
She's a stranger in her own home.
She always knew she was different.
She just didn't know why.
Until now.
Renee Beaumont is about to die . . . again.
My Thoughts:
Cycles is the story of Renee, a 13-year-old girl who, after a fall from a horse, discovers that there is something strange about her and everyone around her is keeping secrets. Renee and best friend Sam decide to do some investigating of their own, only they don't realize just how deep the deceptions go.
I hadn't heard of Cycles until I was fortunate enough to receive a review request by the author. As soon as I read the synopsis, I knew I was interested.
Cycles is told from three character's points of view: Renee, Sam, and someone named Helen that we aren't introduced to right away. The majority of the book alternates chapters between Renee and Sam while only on a few occasions do we have insight to Helen's thoughts through journal entries. I always enjoy books that have more than one character telling the story. I always connect with the characters more if I am able to hear directly from each of them. This also gives us the opportunity to see what is going on in two places at once when Renee and Sam aren't together.
You know within the first few pages that this is going to be a page turner. Right away we are thrown into the action and wondering just who the enemy is. I had a very hard time putting this down and even when I had to I was still going over it in my head trying to think of what was going to happen next. I thought I had it figured out a few times but I was wrong. There is nothing I love more than being wrong when it comes to books. So many times I can see where a story is going and with Cycles I was happily surprised.
The writing was solid and the idea completely original and new. Sadly, I think a lot of books are too focused on what is "in" these days and are starting to repeat themselves. I have yet to come across another book like Cycles. I would have liked to see more interaction between Renee and her parents and even Sam and his family, but thankfully this is the beginning of a series and I have high hopes for the next book. While Cycles may not be a very long book , about 200 pages, it is definitely not lacking. I recommend this to all YA fans and to everyone else who is looking for a fresh, new kind of story.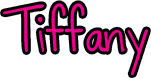 *I received a free digital copy of this book in exchange for my honest review. All thoughts and opinions expressed are 100% my own and were not influenced in any way.